"An investment in knowledge makes the best interest"

Benjamin Franklin

New to investing in stocks and equities ? Want to learn more about fundamental and technical analysis ? Want to understands the Jargons and know-hows of the trade ?
Well, here are some of the books that we feel would benefit someone just starting out :
Adam Khoo, Winning the Game of Stocks!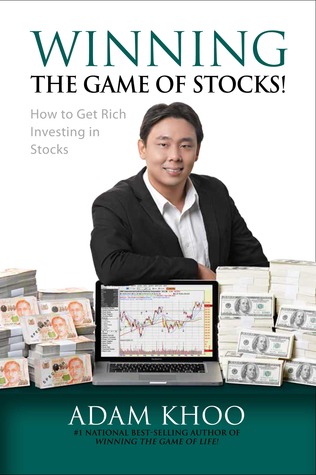 Adam khoo lays out the foundations one should learn about the stock market very aptly. He introduces his 9 criteria process when picking and evaluating a value stock. Teaching one when to buy, when to sell/cut loss and when to hold. He also introduces another strategy called "Momentum Investing" where technical analysis comes into play. A very good and beginner-friendly read!
Phillip Fisher, Common Stocks and Uncommon Profits
After Benjamin Graham, there came Phillip A. Fisher, another greatly influential teacher identified by Warren Buffet. His book basically introduces his "15 Points" Philosophy, which is a checklist of 15 key points one should look out for while looking for an outstanding a stock. A fantastic book to build one's foundation, we highly recommend it.
Benjamin Graham, The Intelligent Investor
Its likened to the Holy Bible of Value Investing. Benjamin Graham was the founder of value investing and one of the few teachers of Warren Buffet. Here, we look into his philosophy and strategy of value investing. Warren Buffet states that it is "by far the best book on investing ever written". Need we say more ?
Warren Buffet and the Intepretation of Financial Statements
Who says you need a finance or accounting background to read and understand financial statements? This book breaks down the lines of the income statement, the balance sheet and the cash flow statement. It shows what each line represents and what it means to the legendary Warren Buffet. It teaches one how to analyze and make sense out of the numbers in determining the competitive advantage of a company.
Dr Michael Leong, Your First Million; Making it in Stocks
The late Dr Michael Leong, founder of Shareinvestor holdings, brings a whole new ball game on fundamental analysis with this book. He teaches one to differentiate between the tangible and intangible assets, adopting a more conservative and 'safer' approach whilst evaluating the company's assets. He also points out the mistakes and potential risks whilst looking at value stocks, all of which sprouted from his own personal experience and lessons. A passionate book all-in-all, we highly recommend this memoir of lifelong lessons to the beginner investor looking to picking his first value stock.
STAY UPDATED WITH OUR TELEGRAM GROUP
MAI GONG BO JIO !